Learning Center
Returning Customers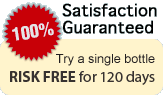 Ear Infection alternatives with Colloidal Silver mineral supplements
An ear infection can be downright miserable. The innermost parts of your ears hurt and you feel like you are constantly underwater. It is hard to hear other people and yourself. There is a mineral supplement that can help. Silver colloids offer you a heightened immune system and the ability to help fight off germs and bacteria that cause ear infections.
Purest Colloids offers you a variety of silver colloid products. Our products are true colloids made up of silver nanoparticles and not silver ions. Our customers claim that our silver colloids help to ward off diseases and illnesses, such as cancer and an ear infection. Our products are much cheaper than a visit to the doctor and the cost of prescription medication. That is why many people seek a natural alternative to traditional medicine.
Silver colloids have dated back to ancient times when silver was used as a food preservative and to ward off the plague. People who used a silver colloid had less chance of catching the flu or getting an ear infection. These products have stood the test of time and have once again become popular in recent years.
We are a New Jersey based company who offers colloidal products. We are an exclusive worldwide producer of Mesocolloids. We believe in living the life you always wanted free of disease and a chronic ear infection. We have available dietary supplements and minerals that your body does not get every day.
We engage in the research and manufacture of high quality metal colloids. Many years of research have gone into the development of the processes used to make these colloidal products. The scientists have over half a century of experience with metal colloids. Our research and development is ongoing in order to keep our products on the forefront of quality, safety and effectiveness.
Most of our products have little to no taste. Our customers report that it sometimes has a bit of a metallic taste to it. Although the metallic taste is not extremely noticeable, you may experience the metallic flavor over time as your taste buds become more sensitive to our products. Many people say that a slight hint of metal is better than having an ear infection or some other disease. Although we do not claim to cure anything, we know our products have helped many people to feel better and enjoy a healthier lifestyle.
We are sure you will be satisfied with our products. We even offer you a 60-day trial period to try our colloidal products. We offer you a money back guarantee if you are not completely happy for any reason. Please browse our website to see all the great products we have and place your order. Boost your immune system with our supplements and be rid of a common reoccurrence of an ear infection for good.