Learning Center
Returning Customers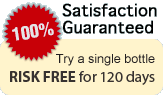 Copper Skin Care for a youthful appearance
If you want radiant, copper skin then try our MesoSilver copper colloid. Purest Colloids offers true copper colloid products. Copper has been known to help with many ailments including dry skin, wrinkles and varicose veins. There is nothing wrong with wanting to maintain a youthful appearance as you age. That is why many people seek out copper colloids.
Historically, one of the most used metals for promoting healthy skin is copper. Skin loses it elasticity and collagen as we age. Copper has been said to and reduce the appearance of wrinkles and crow's feet. It also helps to eliminate saggy skin. In a culture where young is considered beautiful, it is no wonder that so many people seek a natural mineral to aid in obtaining and maintaining healthy skin.
Copper also helps support healthy cartilage and tendon regeneration and it functions as an antioxidant. It is necessary for the iron metabolism and for red blood cell formation. There are many ancient and modern uses for copper. Skin, cartilage and bones all benefit from a copper supplement. We offer you affordable mineral supplements and vitamins so that you can enjoy improved health and wellbeing.
We are based in New Jersey and we offer you the finest of quality copper colloid products. You cannot put a price on your health and you deserve the opportunity to feel your very best. We have available a state of the art laboratory where development and research are ongoing. Our scientists have over half a century of experience and expertise on colloids and colloidal products. We are constantly seeking out new and improved ways of making our colloids safe and effective. Quality is of the greatest importance and we want to be sure you are getting only the best copper products on the market.
If it were not for the many uses of copper, skin problems would be consistently on the rise. More and more people would be wrinkled and not feeling great about themselves. People would probably feel self-conscience about their wrinkles and dry skin. Copper supports the collagen and elastin in your skin.
Contact us today with your questions about our colloidal products. We know you will be more than satisfied with our products and the healthier living you get to enjoy because of them. Our mineral supplements are natural and safe so you do not need to worry about adverse side effects. Our customers have many nice things to say about copper. Skin looking smoother by reducing the appearance of fine lines and wrinkles seem to be near the top of the praise list for copper.