Learning Center
Returning Customers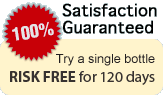 Improve your lifestyle and well being with colloidal silver water
Our colloidal silver water is a tasteless mineral supplement that helps improve your lifestyle and well being. Silver nanoparticles are suspended in water and has been used throughout history for a number of reasons. There is extensive documentation online that shows the many uses of silver throughout the centuries. Purest Colloids offers you better health through the use of our colloidal metal products.
Colloidal silver water has a long history of health benefits and has been used for many different things. Throughout the centuries, dating back to ancient times, silver was used as a food preservative to keep bacteria from growing. It was also used during the Middle Ages to protect the wealthy. Silver was also employed as a germicide before modern pharmaceuticals came into existence. It was known that disease-causing pathogens could not survive in the presence of silver so it was used in dishes and eating utensils. Doctors even used silver sutures in surgical wounds with very successful results back in the 1800's. In Ayurvedic medicine, silver is used as an elixir for patients debilitated by age or disease.
Colloidal silver water has been introduced into the alternative medicine scene in more recent years. We carry the finest colloidal metal products in the world and they are available to you with reasonable prices. We are a New Jersey based company. We manufacture high quality nanoparticle metal colloids. Our products are dietary supplements to aid in promoting health and well being. We believe in ongoing research and development to keep our products safe. We have available a state-of-art colloid laboratory and a scientific staff with over 50 years of experience. We guarantee your satisfaction with our colloidal silver water. All of our products are tested in the laboratory to insure the consistency of purity and concentration of the metals. Our ongoing research and development is important because it keeps us at the forefront of quality and effectiveness. We give you the option of a 60-day trial period and if you are not happy for any reason you can return the product for a full refund minus your shipping costs.
Our customers' testimonials state they have seen many health improvements since using our products such as stress relief and a strengthened immune system. Peruse our website and place an order for your MesoSilver brand colloidal silver water products today! After all, you cannot put a price on your overall health and well being.