Learning Center
Returning Customers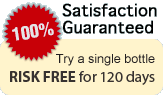 Colloidal silver supplements a history and its future with you
Colloidal silver has many uses. It has been used for thousands of years to help people better their health. Purest Colloids offers you the chance to live healthier with our colloidal products. We offer you a chance to live the lifestyle you have always wanted. Through healthy eating, activity and the use of our products you can be one of the healthiest people you know. Historically, silver has been used to prevent food spoilage as well as a disinfectant and in alternative medicine.
The Phoenicians are said to have stored water, wine, and vinegar in silver bottles to prevent any spoiling. Later on, people would put silver coins in milk bottles to prolong the milk's freshness. Hippocrates, the "father of medicine", states that silver had anti-disease properties and it gained approval as an antimicrobial agent. Historically, colloidal silver was used as a germicide and disinfectant prior to modern pharmaceuticals.
Silver is known to be toxic to bacteria, algae, and fungi. It has been used as a water-disinfecting agent for the drinking water supplied of the Russian Mir orbital state and the International Space Station. Colloidal silver is used in water filters to disinfect water for drinking in developing countries.
Colloidal silver has been introduced into the alternative medicine scene in more recent years. Even some high end washing machines are using silver to treat clothes they wash. They enrich the wash water by passing water through a special silver enrichment module.
We offer you the finest colloidal silver and colloidal metal products available. We offer you the dietary supplements to help you live a happier and healthier lifestyle. Maintaining optimum health is important and we assist you by providing you the minerals and dietary supplements you need to do just that. Our customers have found many of our products are helpful in a wide variety of applications. They have reported less illness, less stress, improved performance and improved skin conditions.
All of our products come with money back guarantees. We guarantee your satisfaction with our products. All of our products are tested in the laboratory to insure the consistency of purity and concentration of the metals. We give you the option of a 60-day trial period and if you are not happy for any reason you can return the product for a full refund minus shipping.
Please check out our products on our website and feel free to contact us with any questions or concerns you may have. Your health is important and we are pleased to be able to help you obtain the healthy lifestyle you have always wanted with our colloidal silver and other colloidal metals.