Learning Center
Returning Customers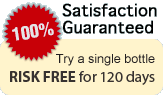 Purest Colloids colloidal platinum for a healthy and better life
Colloidal platinum is a natural mineral dietary supplement. Platinum nanoparticles are suspended in water and is a true colloid, meaning it does not contain platinum ions. Our products are some of the purest and highest quality colloids ever produced or sold. Here at Purest Colloids, we pride ourselves on pure, quality and healthy products.
There are many uses for platinum other than just in jewelry. It has been used to promote increased mental focus, enhanced mental acuity, increased creativity and lucid dreaming. It has been known to support healthy tissue regeneration and DNA repair. It also promotes increased libido in men and women. We offer you colloidal platinum and other mineral supplements you need to promote a healthy life and good overall well being.
We are based in New Jersey and our scientists are at the forefront of colloidal research. Their experience spans more than half a century. We also have available a state-of-art colloid laboratory where research and development are ongoing. We are constantly seeking out new and better processes to develop colloidal products. We also promote extensive research and development to keep our products at the forefront of effectiveness and quality. When you think of colloidal platinum, we want to be the first and most trusted company that comes to your mind.
Our customers have found our colloidal platinum products helpful as stated in their testimonials. You can read the testimonials written by our customers on our website. Each person is different and is seeking a better life in a certain health area but most can agree that these mineral supplements can help to promote better living.
We want you to be completely satisfied with your colloidal platinum products. That is why we offer a 60-day trial period and a money back guarantee. We want you to give colloidal products a chance and determine their effectiveness for yourself. If you are not happy for any reason with the results you get from using our products, we will refund your money. We are also her to address any concerns you may have and answer any questions that are not already answered in our frequently asked questions section.
We look forward to you contacting us and we hope that you will see the benefits of our mineral supplements. We want you to be satisfied and live a healthier lifestyle. The best years of your life are now and you deserve to experience them to their fullest. Our colloidal platinum products will help you live better and happier.